Advanced distribution management systems have significantly benefitted users looking for efficient data security, higher reliability, improved power distribution, and flexibility in restoring normal functions after a natural disaster. These systems provide situational intelligence that ensures efficient and reliable smart grid analysis and management during a rapidly changing network. The adoption of advanced distribution management systems is increasing in smart cities, as these systems manage, control, optimize, visualize, and automate distribution networks
The global advanced distribution management systems market is expected to witness a CAGR of 19% over the forecast period (2019-2029).
Key Takeaways of Advanced Distribution Management Systems Market Study
The energy & utilities industry is estimated to continue to hold significant market share among all segments by industry during the forecast period, owing to optimized energy distribution, reduction in electricity losses, and minimal electricity shortages.
Among all the applications, fault location and isolation & service restoration is estimated to register notable CAGR, as FLISR reroutes power to reduce power supply faults, power shortages, and other disturbances.
Asia Pacific excluding Japan is witnessing an impressive growth rate in the global advanced distribution management systems market, as governments in countries such as China, South Korea, and India are trying to balance the demand and supply of power to ensure efficiency and cost effectiveness.
"Key players in the market can gain significant profits by providing advanced distribution management systems to utility companies, as these systems allow to simulate a network in multitude scenarios to maximize distributed renewable energy resources."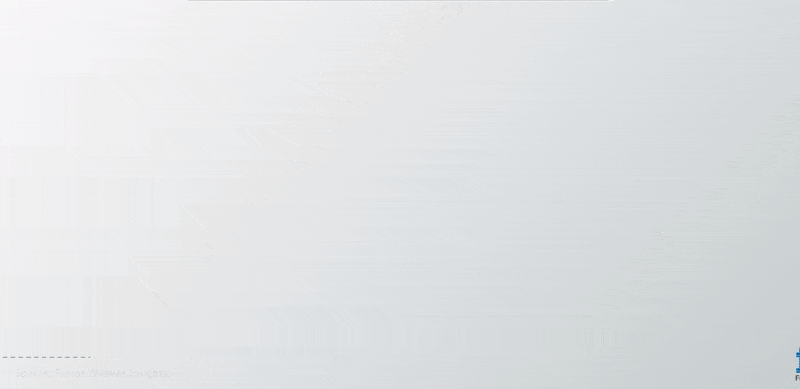 Urbanization, Industrialization, and Increasing Rate of Electrification Driving Market Growth
The world is witnessing an increase in transmission, generation, and distribution of energy. With growth in the energy sector, the demand for electricity is increasing at a rapid pace. In 2018, the global demand for electricity increased by 4% to more than 23,000 TWh. Also, rising urbanization on a global scale is increasing the rate of electrification at houses, commercial places, and end-use sectors, which is further boosting the demand for advanced distribution management systems. Furthermore, rapid industrialization in various developed and emerging economies is generating demand for electricity as a primary source for modern development.
Apart from this, strong economic growth in emerging countries such as India and China, combined with rapid urbanization and growth in investments in these countries, are factors propelling market growth. The Government of India has invested US$ 44.9 Bn in smart grid infrastructure, which is bolstering the demand for smart grid technology and thus, fueling the growth of the advanced distribution management systems market. 
For More Details, Ask Analyst @ https://www.futuremarketinsights.com/ask-question/rep-gb-10975
More Valuable Insights on Advanced Distribution Management Systems Market
FMI's report on the advanced distribution management systems market is segmented into four major sections – solution (ADMS platforms and services), application (supervisory control & data acquisition, distribution management systems, outage management systems, and distributed energy resource management systems, geospatial information systems, and fault location and isolation & service restoration), and industry (transportation & logistics, energy & utilities, oil & gas, manufacturing, and others), across seven regions, to help readers understand and evaluate lucrative opportunities in the advanced distribution management systems market.