The global sustainability drive that has been slashing down the use of plastics is arguing well for aluminum cans, especially by the beverages sector. Global sales of aluminum cans are projected to reach revenues of US$ 76 Bn in 2029, as indicated by a new Future Market Insights (FMI) study.
Characterized by the trend of increasing demand for smaller pack sizes, the global aluminum cans market will observe a promising growth outlook over the period of projection. The point-of-sale appeal and product differentiation that aluminum cans offer over other packaging formats such as plastic or glass bottles would remain the key factor pushing their preference among end-use industries such as food & beverages, paints & coatings, pharmaceuticals, and cosmetics & personal care.
To maximize their profits, can manufacturing companies are working closely with top food & beverage manufacturers. This helps them develop and innovate convenience technology for aluminum cans. Innovation in terms of coating materials, designs, and shapes facilitates product differentiation, which remains a top priority for brand owners.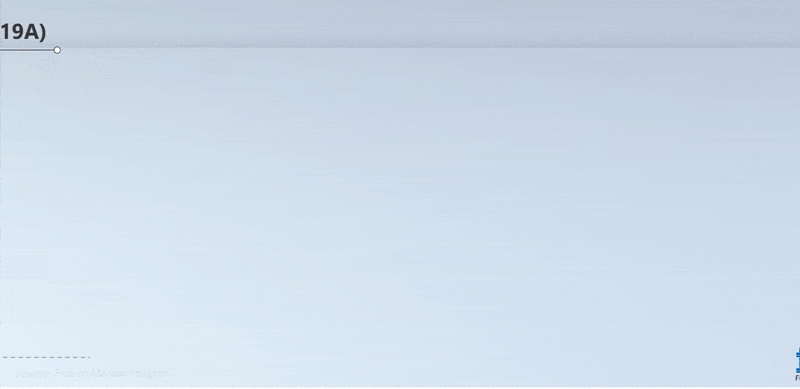 Key Takeaways – Aluminum Cans Market Study
2-piece aluminum cans account for more than 50% of the global aluminum cans market, as these cans are lightweight and easy to open. This segment is projected to grow 1.3X in the next five years.
According to FMI analysis, aluminum cans with a capacity of 201-450 ml are identified as the most preferred aluminum cans as most alcoholic, as well as non-alcoholic beverages, are sold in these cans.
Modern consumers are concerned about portion control and sugar intake; this has led to a high preference for small beverage cans, which is anticipated to sustain over the forecast period.
The beverage industry is projected to remain the key end-use industry for aluminum cans in the foreseeable future, and is estimated to account for more than 80% of the global market by 2029.
High consumption of flavored alcoholic beverages, wine, soft drinks, and energy drinks in developed regions is expected to boost the sales of aluminum cans in the forecast period.
Request a Complete TOC of this Report with figures:
https://www.futuremarketinsights.com/toc/rep-gb-4434
Aluminum Cans Market Landscape Remains Fairly Consolidated
Crown Holdings Inc., Ball Corporation, and Ardagh Group S.A are the leading players operating in the global aluminum cans market. The market will remain fairly consolidated, with these three players accounting for more than 40% of the global market. Toyo Seikan Co., Ltd., Silgan Containers LLC, Nampak Ltd. CPMC Holdings Limited, and CCL Industries Inc. are relatively smaller players in the global market. However, several regional and unorganized manufacturers may enter the aluminum cans market by collaborating with each other in order to compete with global players at regional pricing trends.
ALUMINUM CANS MARKET TAXONOMY
The global aluminium cans market is segmented in detail to cover every aspect of the market and present complete market intelligence to readers.
Product
1-piece Cans
2-piece Cans
3-piece Cans
Capacity
Up to 200ml
201-450ml
451-700ml
700-1000ml
More than 1000ml
End-use Industry
Food

Fruits & Vegetables
Ready-to-eat
Meat, Poultry, & Seafood
Pet Food
Bakery & Confectionery
Others

Beverages
Personal Care & Cosmetics
Pharmaceuticals
Paints & Lubricants
Region
North America
Latin America
Europe
South Asia
East Asia
Oceania
MEA
Learn More About What the Aluminum Cans Market Report Covers
Future Market Insights, in its new report, offers an unbiased analysis of the global aluminum cans market, analyzing historical demand from 2014-2018 and forecast statistics for 2019-2029. The study reveals growth projections on the aluminum cans market on the basis of product type (1-piece cans, 2-piece cans, and 3-piece cans), capacity (up to 200ml, 201-450ml, 451-700ml, 700-1000ml, and more than 1000 ml) and end-use industry (food, beverages, personal care & cosmetics, pharmaceuticals, and paints & lubricants) across seven regions.
About Packaging Division at Future Market Insights
The Packaging division at FMI provides an in-depth historical analysis and granular projections of the global packaging market. Ranging from packaging materials to designs & formats, FMI has an exhaustive market research database, serving clients with unique offerings and strategic recommendations. With a repository of 750+ reports, the team analyzed the packaging industry comprehensively in 70+ countries. The team evaluates every node of the value chain and provides end-to-end research and consulting services; reach out to explore how we can help
To gain additional insights on how the sales of aluminum cans will unfold over the following years, write to the analyst at press@futuremarketinsights.com