Rising trend of pet ownership across the world has increased concerns related to pet health, resulting in rising demand for veterinary biologics. According to the American Pet Products Association (APPA), around 67% of U.S. households own a pet, which is a significant rise of 56% since 1988. Preventive veterinary biologics such as vaccines are most widely used as prophylactic treatment. Increase in usage of prophylactic veterinary biologics is primarily attributed to growing awareness about better pet health management and risk of various diseases such as rabies. Recently, the World Health Organization (WHO) endorsed the use of veterinary biologics such as monoclonal antibodies over blood-derived rabies immunoglobulin. Such endorsements and quest for more safe & effective veterinary biologics have resulted in increased R&D spending.
The global veterinary biologics market is expected to exhibit a CAGR of 7% during the forecast period (2019–2029).
"Increasing pet ownership across the globe and rising demand for animal origin processed food items are prominent factors augmenting the growth prospects of the veterinary biologics market."
Key Takeaways of Veterinary Biologics Market Study
Owing to rapid adoption of vaccines as a prophylactic treatment for better herd immunity, the segment is expected to be a significant revenue generator.
Growing adoption of monoclonal antibodies for dermal disorder treatment in companion animals is anticipated to contribute to the dominance of the segment during the forecast period.
Rising prevalence of infectious diseases in livestock has boosted the demand for veterinary biologics. Livestock is expected to be a significant revenue generating segment by animal type, during the forecast period.
By distribution channel, the veterinary biologics market is dominated by veterinary clinics in terms of revenue, owing to direct customer contact for bulk orders.
Europe is anticipated to be the most lucrative region in terms of revenue, due to growing adoption of animals for commercial use. East Asia is expected to witness notable growth during the forecast period.
Get Report Sample Copy @ https://www.futuremarketinsights.com/reports/sample/rep-gb-2288
Mergers & Acquisitions Key Strategy of Veterinary Biologic Manufacturers
Manufacturers such as Boehringer Ingelheim International GmbH, Zoetis Inc., etc., are engaging in mergers & acquisitions with small and medium regional players in the veterinary biologics market in order to streamline their product offerings in respective regions with diverse product portfolios.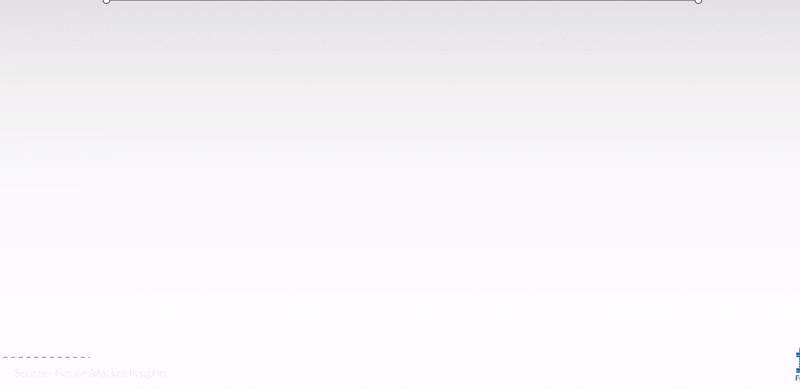 More Valuable Insights on Veterinary Biologics Market
Future Market Insights brings a comprehensive research report on forecast revenue growth at global, regional, and country levels, and provides an analysis of the latest industry trends in each segment from 2014 to 2029. The global veterinary biologics market is segmented in detail to cover every aspect of the market and present a complete market intelligence approach to the reader. The study provides compelling insights on the veterinary biologics market on the basis of product type (vaccines, monoclonal antibodies, bacterial extracts, immunomodulators, and allergenic extracts), animal type (companion animals, livestock, and equine), and distribution channel (veterinary clinics, veterinary hospitals, veterinary research institutes, and retail pharmacies), across seven major regions.
Speak To Analyst For Queries about Report @ https://www.futuremarketinsights.com/ask-question/rep-gb-2288
Table of Content
Executive Summary
1.1. Global Market Outlook
1.2. Demand Side Trends
1.3. Supply Side Trends
1.4. Analysis and Recommendations
Market Overview
2.1. Market Coverage / Taxonomy
2.2. Market Definition / Scope / Limitations
Key Market Trends
3.1. Key Trends Impacting the Market
Key Success Factors
4.1. Regulatory Scenario
Global Veterinary Biologics Market Demand (in Value or Size in US$ Mn) Analysis 2014-2018and Forecast, 2019-2029
5.1. Historical Market Value (US$ Mn) Analysis, 2014-2018
5.2. Current and Future Market Value (US$ Mn) Projections, 2019-2029
5.2.1. Y-o-Y Growth Trend Analysis
5.2.2. Absolute $ Opportunity Analysis
Market Background
6.1. Macro-Economic Factors
6.2. Forecast Factors – Relevance & Impact
6.3. Market Dynamics
6.3.1. Drivers
6.3.2. Restraints
6.3.3. Opportunity Analysis