Global gluconolactone market is anticipated to rise at a CAGR of ~7.9% between 2019 and 2029, finds Future Market Insights in a recent study. The gradual shift in consumers' lifestyle and dietary patterns over past few years has brought about noticeable changes in the food industry. Consumers have become pickier about their food choices. Furthermore, the rising demand for preserved food such as meat has stimulated the demand in the gluconolactone market. Gluconolactone uses are plenty. For instance it is one of the more preferred ingredients used in energy drinks. This has increased the use of gluconolactone in cosmetics, skincare, besides food and beverages industry. Spurred by these factors, the gluconolactone market size will increase in the coming years.
Key Takeaways from the Gluconolactone Market Study
As, there is limited production of gluconolactone, leading manufacturers are now focusing  on strengthening their distribution and supply base in the global market in order to assure products are easily available to their target customers.
Among various end-use segments, the usage of food (tofu, meat products, etc.) and energy drinks is the most common. Owing to the increasing usage of flavouring agent in food in fruit juices, honey and wine as well as to lower the pH of dressing sauces is a one of the significant reason propelling the demand of gluconolactone market across the globe.
According to the report, several manufacturers are expanding their global presence through collaboration and acquisition of major regional as well as domestic-level players, in order to expand its gluconolactone market across the globe. This is intended to expand their product offering and product portfolio along with increasing numbers of manufacturing facilities. Currently manufactures are investing in research and development activities to boost their manufacturing capabilities in its targeted region and country.
Request a Complete TOC of this Report with figures:
https://www.futuremarketinsights.com/toc/rep-gb-10995
"Key players are constantly developing more innovative as well as competitive food and nutritional solutions and others performance materials. In addition, they are more focused on improving their horizontal integration to reduce the uncertainties associated with the supply of consistent quantity as well as quality of raw materials and end products. Moreover, manufacturers are focusing on incorporation of more advanced technologies mainly which are beneficial for health. This will aid expansion of Gluconolactone market" says an FMI analyst.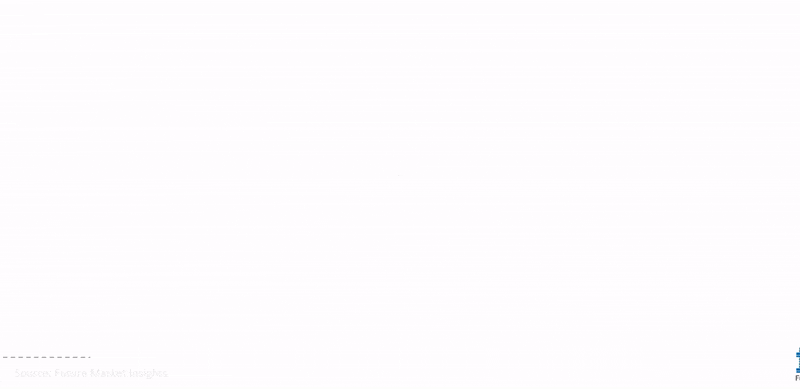 Rising Application in Pharmaceutical and Food Industries Boosts Growth
On the backdrop of increasing pharmaceutical and food industry the gluconolactone market is anticipated to grow in the forthcoming years. Few years back, gluconolactone containing products such as, Red Bull, were banned in some European countries including France, Norway, and other Scandinavian countries. Since 2008, France has lifted its ban on Red Bull, and the product has appeared on the shelves of the supermarkets. The household spending of consumers in these countries is well above the developing countries and consumption of energy drinks and other beverages is higher. Due the lifting of the ban, the consumption on Red Bull, promising growth opportunities are created and the demand for gluconolactone is increasing.
Who is winning in Gluconolactone Market?
Some of the market players profiled in the report are Hubei Yitai Pharmaceutical Co.Ltd., Shaoxing Marina Biotechnology Co.Ltd., Merck Millipore Corporation, Foodchem International Corporation, Anhui Fubore Pharmaceutical & Chemical Co.Ltd., Jungbunzlauer, Roquette Frères, Shandong Fuyuan Bio-Tech CO.LTD., Shandong Xinhong Pharmaceutical Co., Ltd., Shandong Baisheng Biotechnology Co., Ltd., Red Bull GmbH, Rockstar, Inc., Monster Energy, 25.4. Living Essentials Marketing, LLC, LiveLong Nutrition, and Serious Nutrition Solution and others. Several leading market players are acquiring smaller businesses to expand their footprint and product portfolio. Besides this, acquisition often allows them to gain competitive advantage.
In 2018, Roquette Frères acquired Crest Cellulose, which is a leading manufacturer of pharmaceutical excipients. The size of Roquette Frères pharmaceutical market was ~US$ 33 billion in 2017 and it is anticipated to grow by 10% per year. Moreover, the company also expanded 'Beauté by Roquette®' product offering for the cosmetics market with the launch of innovative plant- based ingredients.
In 2014, Merck Millipore Corporation acquired Sigma-Aldrich for US$140 per share in order to expand its global reach and increasing company presence in North America and adding exposures to in Asian Markets in its attractive life science industry.
GLUCONOLACTONE MARKET TAXONOMY
The global Glucuronolactone market is segmented in detail to cover every aspect of the market and present complete market intelligence to readers.
Grade
Greater than 97.0%
Greater than 98.5
Greater than99%
101.0%
102.0%
End-Use
Dietary Supplements
Energy Drinks
Pharmaceuticals
Cosmetics
Functional Food
Region
North America
Latin America
Europe
East Asia
South Asia
Oceania
Middle East & Africa
Get Valuable Insights into Gluconolactone Market
Future Market Insights, in its new offering, provides an unbiased analysis of the global gluconolactone market, presenting historical demand data (2014-2018) and forecast statistics for the period from 2019-2029. The study divulges compelling insights on the gluconolactone market based on the source (synthetic and non-synthetic), grade (97%-100% and 100%-102%) and end – use (Dietary Supplements, Pharmaceutical, Cosmetics, Energy Drinks, Food (tofu, meat products, etc.) across seven region.