Micellar casein market, derived from milk has been exhibiting application across diverse sectors. Its increase use for meeting the demand for essential amino acids for healthy living will push the micellar casein market's overall value to nearly US$ 510 Mn by 2021.
Consumers' preferences towards protein-rich diet is driving the growth of micellar casein market globally. Micellar casein is a protein found in regular dairy milk processed through filtrations. Processed food products are rapidly growing accelerating the demand for micellar protein. Demand for functional beverages and nutritional food is triggering the growth of micellar casein market. Alongside micellar casein is a slow realising protein and have all nine amino acids.
The rising demand for multiple protein sources among athletes and sportsperson, will aid the expansion of the market. Micellar casein is used as supplements to reduce muscles pain and is increasingly included in nutritional powder or bars. Furthermore, micellar casein is used in healthcare industry to reduce weight, prevent heart related disease and many more. Consumption of micellar casein is more in concentrated form than isolated form as it is easy to use and convenient. The concentrated form of micellar casein held 65.5% of the market in 2020.
Key Takeaways from the Micellar Casein Market Study:
Micellar casein market is expected to surpass US$ 820 Mn by 2031
The U.S. has emerged as a key market in North America. It will hold nearly 90% of North America market in 2021
The U.K. will account for nearly 15% of the Europe micellar casein market in 2021
Germany and France are other attractive markets for micellar casein in Europe
The demand from Japan and South Korea will support expansion in East Asia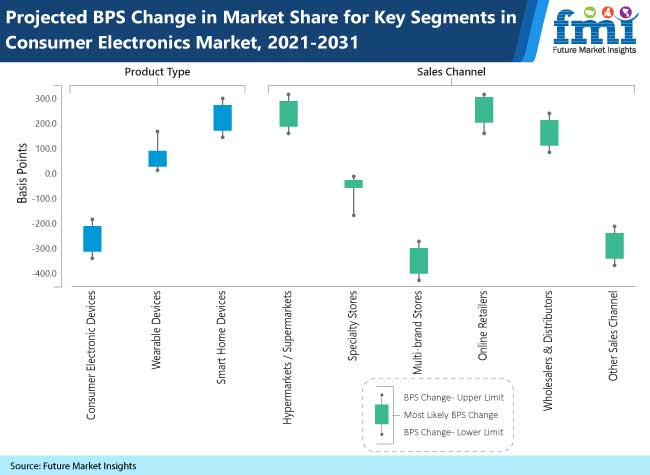 "The rising number from dairy products producing companies is anticipated to boost the micellar casein market. It is a key ingredient used to make various dairy products such as cheese, butter, yoghurt, nutritional powder, and many more products. Due to its high protein content and natural, additive-free nature, micellar casein is being increasingly used in various infant nutrition formulas. In order to capitalize on existing opportunities market players have been focusing on product launches across various categories," said a lead analyst at FMI
Awareness Regarding Health Benefits Micellar Casein Aiding Sales
Flavour, texture, and stability are the key properties that determine the extent to which an ingredient can be used in food and beverage applications. For instance, the bland flavour of micellar casein is very helpful when used in beverages as this helps in highlighting the true flavour of the beverage, while adding the necessary proteins. Micellar casein is heat-stable and soluble at neutral pH, making it particularly useful for non-carbonated nutritional beverages. For instance, Glanbia plc launched Solmiko which is a perfect solution for applications where functionality, flavor, and low-micro counts are critical.
Who is winning?
Some of the leading companies operating in the micellar casein market are The Milky Whey, Inc., Arla Foods Ingredients Group P/S, ProteinCo, Idaho Milk Products, FrieslandCampina Domo, AMCO Proteins, Ingredia SA, Havero Hoogwegt, Glanbia Nutritionals, Inc., Nutrimed Healthcare Private Limited and others.
For Information On The Research Approach Used In The Report, Ask Analyst @ https://www.futuremarketinsights.com/ask-question/rep-gb-2570
Company are manufacturing micellar casein protein derived from fresh milk ideal for the fortification of nutritional powders, protein beverages, or for dairy protein fortification. For Instance: Milk protein isolates of Fonterra Co-operative Group are suitable for a variety of applications such as medical nutrition, health food supplements, pediatric products, dairy products, coffee and beverage whiteners, and nutritional beverages.
ProteinCo sells various supplements under the following categories: energy, general health, weightloss products, protein, creatine, amino acids, and hormone health. Its products are applicable for segments such as weight gain, power & strength, muscle recovery, lean muscle, fat lose, speed, energy, endurance, fitness, active lifestyle, general health, and injury prevention.
Get Valuable Insights into hydrolysed vegetable protein market
Future Market Insights, in its new offering, provides an unbiased analysis of the micellar casein market presenting historical demand data (2016-2020) and forecast statistics for the period from 2021-2031. The study divulges compelling insights on the micellar casein market based on product type (Micellar Casein Isolate, Micellar Casein Concentrate), By Application ( Nutritional Beverages, Clinical Nutrition, Bakery, Meat Product, Nutritional Powders and Bars, Protein Fortification, Dairy Beverages, Supplements,Infant Nutrition, Dairy Products, Cheese, Coffee), and By Distribution Channel (B2B, and B2C) across seven major regions.
About Food Market Division at FMI
Expert analysis, actionable insights, and strategic recommendations – the food & beverage team at Future Market Insights helps clients from across the globe with their unique business intelligence needs. With a repertoire of over 1,000 reports and 1 million+ data points, the team has analysed the food & beverage industry lucidly in 50+ countries for over a decade. The team provides end-to-end research and consulting services; reach out to explore how we can help.