Meat alternatives have been in the market for a very long time. But these products have started gaining traction only after the penetration of veganism and flexitarianism. Previously, not many options of meat alternatives were available in the market. However, a rise in the vegan trend has resulted in new players entering the meat alternatives market and launching unique products that taste exactly like meat. Also, meat alternatives have a dedicated section in retail stores which increases curiosity among consumers, thus creating and improving sales opportunity for market players. The global meat alternatives market was valued at ~ US$ 5 Bn in 2019. Future Market Insights projects that the market is expected to show a significant growth rate of more than 11% in terms of value in the forecast period 2019-2029.
Request a Complete TOC of this Report with figures:
https://www.futuremarketinsights.com/toc/rep-gb-11042
Key Takeaways from the Meat Alternatives Market Study
Plant-based protein such as soy, wheat, pea, rice, faba bean, lentil, and others are gaining share in the market. These segments are likely to show strong growth through the forecast years. Increasing use of these plant-based ingredients in the novel vegan meat alternatives is fueling their demand.
Cultured meat is still in a developing phase and it is expected to remain so, at least for a few more years. Technological advancements have ascertained the growth of cultured meat as meat alternatives of the future, but not now.
Insect protein has almost the same level of protein as beef protein and higher iron content than it. It therefore is considered a very good source of meat alternatives. In North America, the introduction of the insect protein was only after the report from the FAO in the year 2013. The number of manufacturers manufacturing these products and has considerably increased.
International and government organizations are taking measures for reducing meat production. The rule-makers have included the impact of meat consumption in their agenda. Climate change is positively impacting the meat alternatives market.
Meat alternatives are available in mainstream grocery stores and supermarkets. Quick service restaurants are offering meat alternatives. In select locations, meat alternatives are starting to sit beside real meat in the grocery aisles. While distribution of meat alternatives is not up-to-the-market, key players are pushing hard to expand their networks. For example, Carrefour, a European supermarket group, entered into the insect segment with a range that included buffalo worm pasta and granola. Sainsbury's and Ocado are selling bags of roasted crickets made by London Food company, Eat Grub.
"Although the traditional meat industry is not slowing down, the demand for meat alternatives is growing rapidly. Product development has played an important role supporting the growth of the meat alternatives market. Innovative offerings provided by the companies are generating interest among the consumers. Product launches are increasing year-by-year in double digits in the meat alternatives market. Consumer demand and investment in R&D, both go hand-in-hand driving the market for meat alternatives," says an FMI analyst.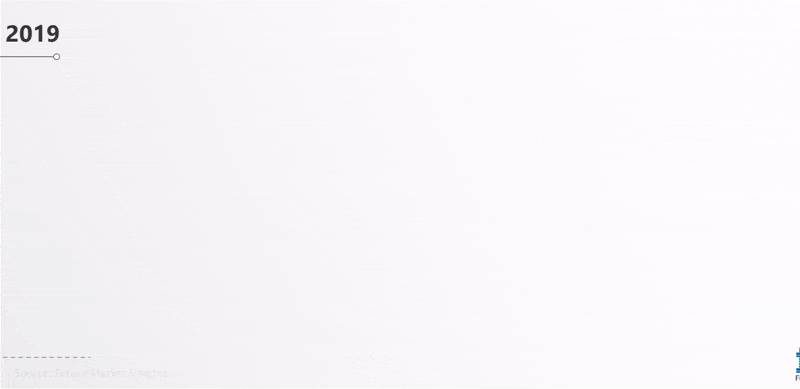 While the concept of meat alternatives may have become popular only recently, the idea was mooted a long time back. Many products were available in the market since a very long time, which were not promoted as meat alternatives. For example, textured soy protein has been in the market for a very long time. The protein content, the texture, and taste have all replicated meat, not completely but partially. However, due to the rise in vegan and flexitarian population, the demand for meat alternatives have increased considerably.
Who is Winning?
Some of the key players operating in the meat alternatives market are Archer Daniels Midland Company, Cargill Inc., Ingredion Inc., CHS Inc., AGRANA Beteiligungs-AG, Glanbia plc, Roquette Frères, Wilmar International Ltd., MGP Ingredients, Gushen Biotechnology Group Co., Ltd. among others.
Several leading meat product manufacturers are entering the meat alternatives business as an increasing number of consumers shift from meat to meat alternatives. The primary focuses of market players in the meat alternatives market are innovation, product launches and expanding their distribution network to cater to the changing consumer demand.
In 2019, TUNO, a seafood alternative by Atlantic Natural Foods LLC, was launched in the supermarkets of the UK. Morrison became the first retailer in the UK to stock TUNO.
In June 2019, Beyond Meat, Inc. launched a new product for the meat alternatives market, Beyond Beef which started selling in grocery stores across the U.S. Beyond Beef is a plant-based ground beef which is made from a combination of proteins such as peas, rice and mung bean and various other spices and is ready to cook.
Impossible Foods, Inc. launched Impossible Burger 2.0 at the  International Consumer Electronics Show in Las Vegas which has switched out textured wheat protein for soy protein concentrate
MEAT ALTERNATIVES MARKET TAXONOMY
The global meat alternatives market is segmented in detail to cover every aspect of the market and present complete market intelligence to readers.
Product Type
Seitan or Wheat gluten
Tofu
Tempeh
Textured Vegetable Protein
Quorn
Risofu
Algae/ Mycoprotein
Insects
Fermented proteins
Cultured or 'clean' meat
Fish Protein
Others (Yaso, Nato and Miso)
Nature
Source
Plant-based Protein

Soy-Based
Wheat-Based
Pea-Based
Canola- Based
Faba Bean- Based
Potato- Based
Rice- Based Lentil- Based
Flax- Based Chia- Based
Corn- Based

Insect Protein
Mycoprotein
Storage
Refrigerated
Frozen
Shelf-Stable
Distribution Channel
B2B
Retail

Hypermarkets/Supermarkets
Convenience Stores
Specialty Stores
Independent Small Groceries
Wholesalers
Online Retail
Other Retail Formats

HoReCa (Food service Sector)
End Use Application
B2B

Bakery & Confectionery
Protein and Nutritional Bars
Breakfast Cereals
Functional Beverages
Dairy Alternatives
Dietary Supplements
Sports Nutrition
Infant Nutrition
Meat Additives, Analogs & Substitutes
Dressings, Sauces & Spreads
Pharmaceutical Products
Personal Care Products
Animal Nutrition and Animal Feed
Aquaculture

B2C
Find More Valuable Insights on Meat Alternatives Market
Future Market Insights, in its new offering, offers an unbiased analysis of the global meat alternatives market, presenting historical demand data (2014-2018) and forecast statistics for the period from 2019-2029. The study divulges compelling insights on the meat alternatives market based on the product type, nature, source, storage, distribution channel and end use application across seven major regions.