Yeast products are mostly process-resistant, i.e., their composition does not get affected by processes when acid is introduced or during heating or freezing. This makes them appropriate for use in various applications across numerous industries such as food, beverages, cosmetics and personal care, nutraceuticals, pharmaceutical, and others. In the food and beverage industry, yeast extract is mainly used in soups, broths, fish, meat, analogue products, and seasonings.
Diverse application of different types of yeast extracts is driving market growth, and, as such, the global yeast extract market is witnessing rising demand, as consumers seek healthy food products derived from natural sources. The global yeast extract market is anticipated to be valued at US$ 1.1 Bn in 2019. Future Market Insights, a reputed name in the market research industry, projects that, the yeast extract market is expected to experience a growth rate of more than 6% in terms of value during the forecast period of 2019-2029.
There is high demand around the world for natural food products over synthetic and chemical food products, to prevent increasing lifestyle diseases. Thus, many food manufacturers are changing their manufacturing patterns and including more natural ingredients in their final products. This is the main factor expected to lead to the positive growth of the yeast extract market over the coming years.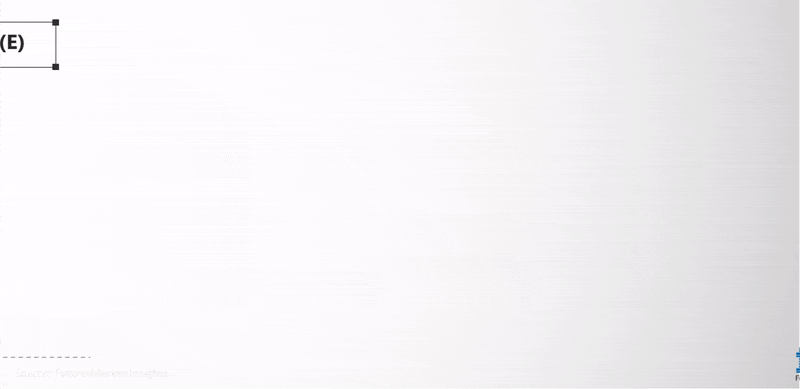 Key Takeaways from Yeast Extract Market Study
According to FMI study's on the yeast extract market, consumers seek products that are healthy and derived from different natural sources. Yeast extract is a kind of healthy food additive, which matches the growing consumer interest supporting their healthy lifestyle and healthy food.
The yeast extract market has been segmented on the basis of grade, where food grade yeast extract holds a major share. However, over the course of the coming years, feed grade yeast extract is expected to experience high growth due to its increasing demand from the feed industry.
Among the end-use industries the food and beverage industry contributes around 36.4% share in the overall yeast extract market. Yeast extract is used in soups, processed food, dairy food, bakery products, sauces, savory flavors, non- alcoholic beverages, and alcoholic beverages. In addition to this, it finds application across various other industries, such as the cosmetic and personal care industry.
Asia Pacific dominates the global yeast extract market in terms of value share, with both, Latin America and Asia Pacific expected to experience a high growth rate over the forecast period. China, especially, is exhibiting rising demand for yeast extract, owing to increasing consumer demand for premium food products with high flavor and taste.
Yeast Extract Manufacturers Focusing on Product Innovation and Launches to Establish Strong Footprint
Manufacturers operating in the yeast extract are investing more in research & development activities to upscale their product innovation and improve their product portfolio. They are also focusing on increasing their sales footprint to serve consumers around the globe. Yeast extract manufacturers are expanding their supply chain to meet the demand from various end-use industries such as food and beverages, animal feed, pharmaceuticals, microbial nutrients, cosmetic and personal care, and other industries.
For Information On The Research Approach Used In The Report, Ask Analyst @ https://www.futuremarketinsights.com/ask-question/rep-gb-10920
Find More Valuable Insights on Yeast Extract Market
Future Market Insights, in its new offering, provides an unbiased analysis of the global yeast extract market, presenting historical demand data (2014-2018) and forecast statistics for the period of 2019-2029. The study divulges compelling insights on the yeast extract market based on grade (food and feed) end use (food and beverages, animal feed, pharmaceuticals, microbial nutrients, cosmetic and personal care, and other industries), across five major regions.
About Food Market Division at FMI
Expert analysis, actionable insights, and strategic recommendations – the food & beverage team at Future Market Insights helps clients from across the globe with their unique business intelligence needs. With a repertoire of over 1,000 reports and 1 million+ data points, the team has analysed the food & beverage industry lucidly in 50+ countries for over a decade. The team provides end-to-end research and consulting services; reach out to explore how we can help.