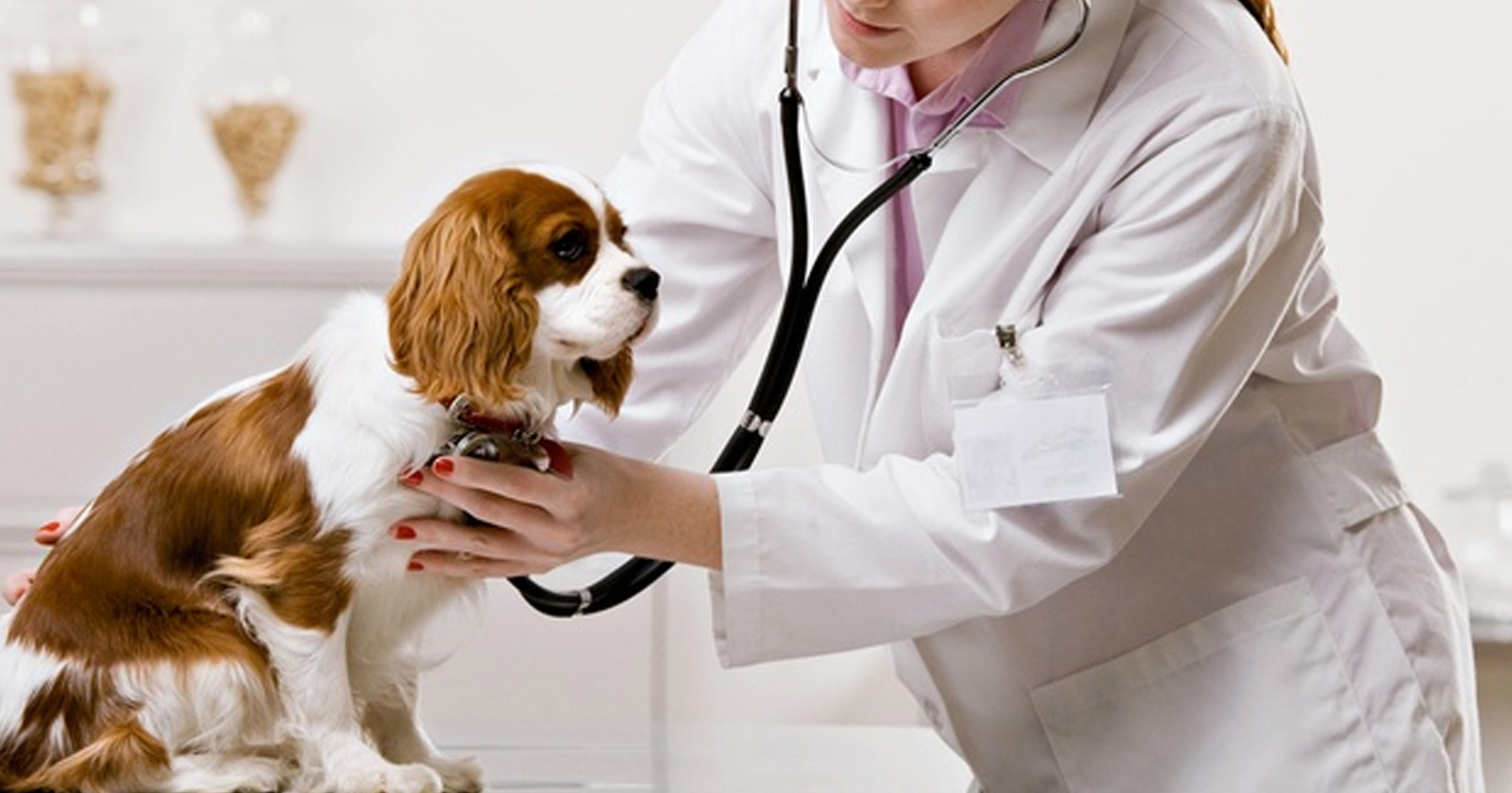 Future Market Insights (FMI) in its latest study has forecast the global pet care market to rise at a CAGR of ~6.0% between 2021 and 2031. The increasing awareness about ingredients used in pet food products has made pet owners conscious while selecting food options for their pets.
Pet owners are aware about health benefits of natural and organic ingredients in pet care products. This has been giving tailwinds to the demand for organic and natural formulations. Pet owners prefer products that are free from artificial colors and preservatives, while providing a balanced nutritional profile for pets.
As per a report by the Association for Pet Obesity Prevention, it is estimated that 55% of dogs and cats in the U.S. are obese. This presents a huge opportunity for manufacturers to add quality ingredients and diet research to launch value added products to meet growing consumer interest towards premium products.
Product launches with value-added quality ingredients supports the demand for pet care products contributing to long term growth prospects. Taking advantage of this prevailing trend, companies in the market are expanding their offerings to include natural and organic options.
For instance, the Kroger Co. offers natural food products for pets with proteins and essential nutrients. Besides, GMO (genetically organism free) food products are also available for pets in the market.
The rise in the number of pet owners and the growing awareness of veterinary health and investments into animal health organizations are swiftly boosting the prospects of manufacturers through the upcoming decade.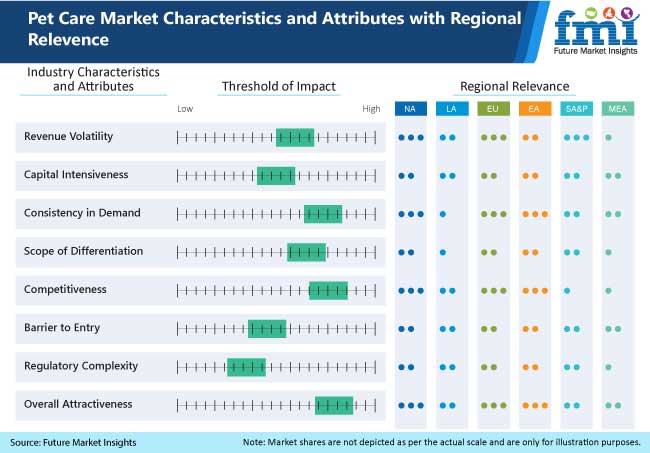 Key Takeaways from the Pet Care Market Study
Pet food is expected to hold a noteworthy revenue share of over 65% of all product sales. The growth is attributed to the demand for premium, natural, and organic ingredients.
Pet care for dogs is expected to contribute revenue share of 35.1% in 2021. The role of dogs as companions and the resulting humanization drives associated sales.
The U.S. leads the North America market accounting for 90% value share by 2031 owing to higher purchasing power.
The U.K. accounts for more than 25% of the Europe market with concerns over pet health and investments into product innovation.
China and South Korea are considered high growth markets for pet care in East Asia, reflecting a CAGR of over 14% with the penetration of key players with premium products.
Impact of COVID-19 on the Market
The outbreak of the novel coronavirus has resulted in an economic downswing owing to disruptions in business operations in various verticals. The retail industry is one of the hardest hit sectors in this crisis. Reduction in the overall discretionary spending, is a temporary challenge for the players.
Many daycare centers and pet hotels were made temporarily non-operational, which has further caused a temporary decrease in the overall revenue of the pet care market. In light of this situation, players are now focused on improving online penetration, as this provides an opportunity to access a wider consumer base at once within minimum costs.
Key Points Covered in the Pet Care Market Study
Market estimates and forecast 2015-2031
Key drivers and restraints impacting market growth
Segment-wise, Country-wise, and Region-wise Analysis
Competition Mapping and Benchmarking
Brand share and Market Share Analysis
Key Product Innovations and Regulatory Climate
COVID-19 Impact on Pet Care and How to Navigate
Recommendation on Key Winning Strategies
Competitive Landscape
Companies operating in pet care market are aiming for strategic collaborations and partnerships with other players to expand their product manufacturing capabilities, addressing the demand of an expanding patient pool.
In February 2020, Nestle SA. Launched the "Unleashed" program, which provided a total funding of US$ 51,922.4 to start-up companies associated with the manufacturing of pet care items from North America, Middle East, and Europe by the end of 31st March 2020.
In June 2020, SigmaTron International, and Wagz Inc. ("Wagz"), a privately held Pet Technology company merged to implement advanced modern technologies to improve the health wellbeing of pets in the U.S.
In July 2021, The Rohatyn Group entered an agreement to sell the Pet Network International d.o.o omnichannel pet care platform to AMCE.
Market by CategoryBy Service:
Product

Pet Food
Pet Healthcare
Fashion, Toys, and Accessories

Professional Service

Day Care
Grooming Boarding
Pet Breeding and Training

Value Added Services

Insurance
Veterinary Care
Pharmacy
Adoption and Charity
Crisis Relief Service
By Pet Type:
Dogs
Cats
Birds
Fish and Reptiles
Small Pets
Horses & Other Livestock
By Service Channel:
Modern Trade
Convenience Stores
Care Services Centres
Veterinary Clinics
Online Retails
Support Care Centres
Pet Specialty Stores
By Region:
North America
Latin America
Europe
East Asia
South Asia
Oceania
Middle East and Africa (MEA)