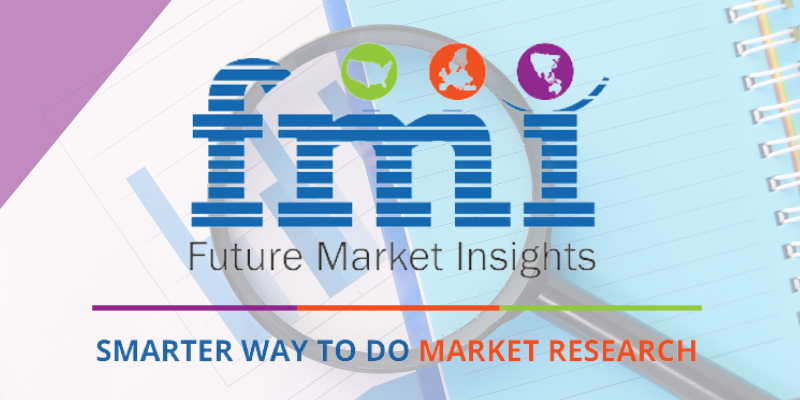 Calcium bromide is a white powder, odourless in nature, and is formed from calcium salt of hydrobromic acid, which a volatile acid used to formulate other industrial compounds. Calcium bromide (molecular formula: CaBr2), having a density of 14.2 lbs/gal, is regarded as clear brine fluid. Calcium Bromide is utilized with calcium chloride in oil & gas completion & drilling operations to make the drill cuttings brine free. Calcium bromide also finds application as an oxidizer for controlling mercury emissions in the power industry. Further, calcium bromide also finds applications in neuroses medication, hydraulic fluids in automotive suspension, brominated flame retardants, in photography for making dry plates and light-sensitive papers, and as mercury emission controls.
Calcium Bromide: Market Dynamics
Calcium bromide market demand is heavily influenced by its application in the oil & gas industry. Stabilizing crude oil prices have resulted in an influx of investments in the oil & gas industry, driving drilling and production activities along with work-over operations. Clear brine fluids such as calcium bromide are used to minimize the damage to oil & gas reservoirs and to control formation pressure.
This has been creating noteworthy demand for calcium bromide market. Moreover, calcium bromide also find usage for restraining mercury emission at coal fired power plants. Elemental mercury which is released when the coal is burnt is difficult to capture at combustion temperatures. Hence, bromine based compounds such as calcium bromide are used to oxidize the elemental mercury into flue gas, which can be captured by current abetment equipment.
Request a sample to obtain authentic analysis and comprehensive market insights at- https://www.futuremarketinsights.com/reports/sample/rep-gb-10732
Formulation of strict government regulations encouraging the usage of halogenated flame retardants in EU countries, the U.S. and Canada, is expected to decrease the consumption of calcium bromide in flame retardants in these regions. However, Asian markets such as India and China, still witness high usage of brominated flame retardants owing to lenient regulations, which is anticipated to drive the demand of calcium bromide in these countries.
Calcium bromide is gaining significance in the oil & gas drilling industry as a better alternative to conventional drilling fluids. Increasing exploration & production ofdeep sea reserves, growing instances of horizontal drilling due to complexities in reservoirs, constant efforts from various developing nations to obtain energy security, are some of the factors contributing towards the growth of oil & gas industry, which in turn is driving the demand of calcium bromide. Booming shale gas production in the U.S. and coal bed methane gas production in China, India and Australia are anticipated to significantly ramp up oil & gas drilling activities in the coming years. Hence, the market vendors in the calcium bromide market are expected to achieve significant revenue base by targeting oil & gas producers involved in the development of these unconventional reservoirs.
Calcium Bromide: Market Key Players  
Some of the major participants operating in the global calcium bromide market include the following players:
Tetra Technologies Inc
Albemarle Corporation
Lanxess AG
ICL- Industrial
Jordan Bromine Company
IRO GROUP INC.
Weifang Taihexing Chemical Industry
Neogen Chemicals Limited
Shouguang HongHai Chemical Co. Ltd.
Weifang Rixing Chemical Co., Ltd.
Shandong Dongxin New Materials Technology Co., Ltd.
The calcium bromides research report presents a comprehensive assessment of the calcium bromides market and contains thoughtful insights, facts, historical data, and statistically supported and industry-validated market data. It also contains projections using a suitable set of assumptions and methodologies. The calcium bromides research report provides analysis and information according to market segments, such as geographies, application, and industry.
The global report is a compilation of first-hand information, qualitative and quantitative assessment by industry analysts, inputs from industry experts and industry participants across the value chain. The calcium bromides report provides in-depth analysis of parent market trends, macro-economic indicators and governing factors along with market attractiveness as per segments. The report also maps the qualitative impact of various market factors on market segments and geographies. 

Calcium Bromide: Market Segmentation
On the basis of type, the global calcium bromide market can be segmented into the following,
7774-34-7 hexahydrate
7789-41-5 anhydrous
22208-73-7 dihydrate
On the basis of calcium bromide products, the global calcium bromide market can be segmented into the following,
Technically specified rubber (TSR)
Ribbed smoked sheet (RSS)
Latex
Others
On the basis of end use, the global calcium bromide market can be segmented into the following,
Oil & Gas
Automotive
Power Generation
Others
On the basis of application, the global calcium bromide market can be segmented into the following,
Clear brine fluid
Oxidizer
About FMI
Future Market Insights (ESOMAR certified market research organization and a member of Greater New York Chamber of Commerce) provides in-depth insights into governing factors elevating the demand in the market. It discloses opportunities that will favor the market growth in various segments on the basis of Source, Application, Sales Channel and End Use over the next 10-years.
Contact Us:
Future Market Insights
Unit No: 1602-006
Jumeirah Bay 2
Plot No: JLT-PH2-X2A
Jumeirah Lakes Towers
Dubai
United Arab Emirates
LinkedIn| Twitter| Blogs